Welcome to St Giles Church Horsted Keynes

St Giles is a Church of England village church at the heart of this rural community. Our historic church has stood as a beacon in the village for over a thousand years ministering to all of the parish with God's love guiding the way.
St Giles Church encompasses all generations, with a strong youth involvement through our Primary school and Sunday Club, a committed focus on families and a caring and responsive approach to our more senior members. All of this bonded together by prayer and united worship.
Please take the time to browse our website to find out what we have been doing in the name of God and to see what is yet to come and we look forward to seeing you at our forthcoming worship and activities.
25/11/18 There is some exciting news below, so please do scroll down....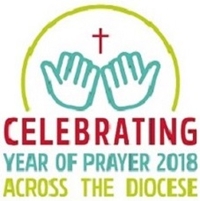 Year of Prayer
Throughout the Diocese of Chichester 2018 is to be marked as the 'Year of Prayer'. The Diocese has a programme of special events for the year, click here for details.

Our Vision
To become better disciples and servants of Christ by loving God and loving others
Following our Lord's teaching of the greatest commandments:
"You shall love the Lord your God with all your heart, and with all your soul, and with all your mind".
"You shall love your neighbour as yourself." (Matthew 27. 37.39)
New priest for St Giles, Horsted Keynes

After 20 months of vacancy, we can now announce that St Giles has a new dedicated priest. He is the Revd Clive Ashley, married to Lesley. Clive is a very youthful 64. They will be moving to us from their current home in Lancashire.

Since ordination, Clive was first a hospital chaplain in Newcastle then, for nine years, the District Hospital Chaplain to Chichester hospitals. He then spent a further nine years as Rector of Fishbourne and Priest in Charge of Apuldrom, both within a stone's throw of Chichester Cathedral. In 2010, Clive and Lesley moved in to the Chelmsford Diocese where Clive was Priest at St Andrew's Sandon and St Mary's Little Baddow, Essex.

We don't yet know exactly when Clive and Lesley will be moving into the rectory but as soon as possible. In the meantime, Clive and Lesley have asked me to say how they are very much looking forward to getting to know us all and Clive is particularly delighted to be given the opportunity to serve the community of Horsted Keynes.

David and Peter
Sunday 25th Nov 2018
Other News
The Bluebell Railway carol service, to be led by Deacon David, Chaplain of the Bluebell Railway, will be at 7.30pm on Saturday 1st December.
There will be an Advent Carol Service at 6pm on Sunday 2nd December. The service will be led by Cavan Wood and will feature the Singing Group.
Serendipity will be returning to Horsted Keynes on Saturday 8th December for a seasonal selection of music and readings - Mistletoe & Wine. The concert will take place in the Martindale Centre, starting at 7.30pm, with mulled wine and mince pies served in the interval. Tickets at £12 .00 available from the Box Office 01825 790305 or Marion Lott 01825 790537.
The charitable collection is currently for the Diocesan West Africa Appeal.
Parish & Parishioner Magazine
Click here for the latest copy of the Parish & Parishioner Magazine
Copyright © 2017 St Giles Church, Horsted Keynes. All Rights Reserved