Welcome to St Giles Church Horsted Keynes

St Giles is a Church of England village church at the heart of this rural community. Our historic church has stood as a beacon in the village for over a thousand years ministering to all of the parish with God's love guiding the way.
St Giles Church encompasses all generations, with a strong youth involvement through our Primary school and Sunday Club, a committed focus on families and a caring and responsive approach to our more senior members. All of this bonded together by prayer and united worship.
Please take the time to browse our website to find out what we have been doing in the name of God and to see what is yet to come and we look forward to seeing you at our forthcoming worship and activities.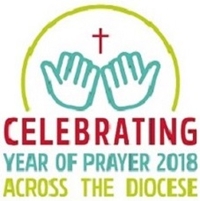 Year of Prayer
Throughout the Diocese of Chichester 2018 is to be marked as the 'Year of Prayer'. The Diocese has a programme of special events for the year, click here for details.

Our Vision
To become better disciples and servants of Christ by loving God and loving others
Following our Lord's teaching of the greatest commandments:
"You shall love the Lord your God with all your heart, and with all your soul, and with all your mind".
"You shall love your neighbour as yourself." (Matthew 27. 37.39)
Other News
St Giles Festival is on Sunday 2nd September and there will be a family service at 10am, led by Father Clay Knowles.
Come and see how good the St Giles stained glass windows look after being expertly cleaned and repaired by Sharon and her team from Knowles Glassworks. The work was carried out thanks to a generous donation from the Friends of Horsted Keynes Church, for which we are exceedingly grateful.
Parish & Parishioner Magazine
Click here for the latest copy of the Parish & Parishioner Magazine
Copyright © 2017 St Giles Church, Horsted Keynes. All Rights Reserved